Pro Features
You'll be playing like a pro in no time.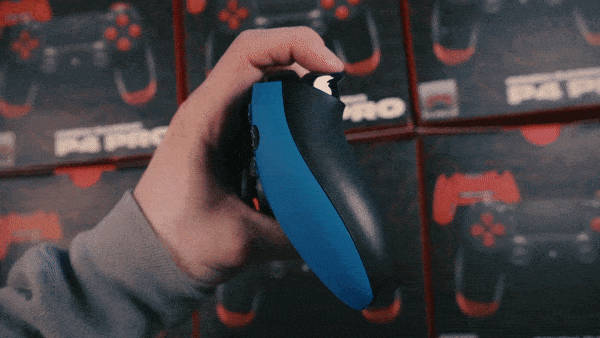 Mouse Click Triggers
Cinch Gaming's Mouse Click Triggers and Bumpers allow you to shoot significantly faster than a standard pull. Each click produces a satisfying click that you'd expect from a high end gaming mouse.

Shooting and aiming at the same speed as a pc player, truly closed the skill gap and levels the playing field.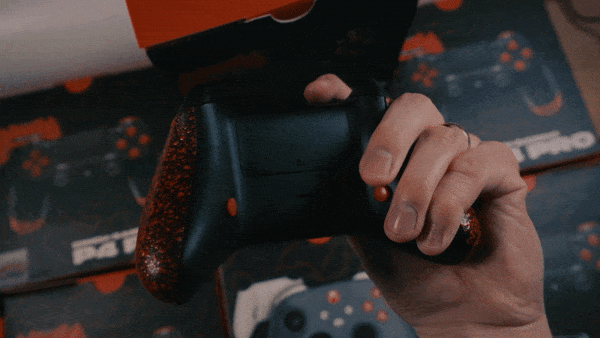 Back Action Buttons
Our back action buttons are the staple of Cinch Gaming. We use a pro-micro switch to enable faster actions with a satisfying click.
Imagine this, you can now jump + crouch while retaining your ability too aim. Keep your thumbs on the sticks while activating any face button - all with Cinch back action buttons.
Swap Top Sticks
Aim with more accuracy. Adding a taller domed thumbstick on your right stick allows more precise movements with verticality. Each swap top kit includes 6 different size, shape and texture tops to match your play-style. Just please don't be a camper...
More About Features
Let's answer some top questions about our pro controller features.
Have additional questions? Email us at support@cinchgaming.com
Can I play racing games with mouse triggers?

Mouse triggers are aimed at FPS genres due to the fact that the trigger is either (on) while clicked or (off) when not clicked. You can drive vehicles in warzone, fortnite, gta and other games, your vehicle will just be at full speed.
Can I remap the back buttons?

Remap is currently available on PS5 and coming soon to Xbox. Remap allows you to change your button mappings on the fly.
What features do you recommend for first person shooter games?

Jake (owner) here,

I personally recommend back action buttons, mouse triggers and swap top sticks for the ultimate experience.

If I had to just pick one feature, I would go with back action buttons. If I can retain my ability to aim, that's key for me.

It all comes down to personal preference, but I think most would agree, back buttons are the biggest difference maker when it comes to competitive FPS titles.